Retention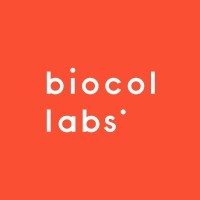 Biocol Labs
Lisbon, Portugal
Posted on Friday, August 25, 2023
Growth MKT - Retention / membership
Overview - Building the Natural Pfizer.
Biocol labs is a healthcare company on a mission of making a superior medicine cabinet with a nature-first approach.
Biocol labs is disrupting healthcare by pioneering a new category - the natural OTC space. We innovate, research, develop, produce, design and sell directly to customers natural remedies which are clinically proven to be as effective as America's most consumed chemical OTCs - but without the chemicals, the side-effects, the confusion, the addiction, the self-serving pharmacy channels and all the other B.S.
Welcome to the post-chemical society. Feel free to stay forever.
About the Role:
We are looking for a Retention lead to find the answer to the billion dollar question: in the new age of self-prescription (due to healthcare distrust), how do you build the most loyal health brand in the world? You will be in charge of developing and execute Biocol retention strategy. You will be tasked with defining optimal customer journeys that maximize each segment's loyalty, engagement and advocacy. Ultimately, this person will deliver a strategy and the corresponding programming that will maximize the lifetime value of our community for life.
Main Duties & Responsibilities
A/B testing of different campaigns and strategies for increased retention

Customer journey mapping and end-to-end lifecycle campaigns

Coordinating cross-functionally with operations and brand team retention campaigns

Analyze and report monthly retention metrics

Identify and research new product lines that improve customer retention

Lead one-off purchases to subscription strategies
History of Biocol - A start-up with 44 years of authority.
We're not made to take chemicals. So why do we take them to get better?
Biocol Labs is the post-chemical healthcare company, creating the new health essentials for modern men and women, which traditional healthcare doesn't dare or care to provide. The original laboratory was founded in 1977 in Lisbon, with the mission of making chemical medicine prescription minimal amongst the medical class. It has ever since been a family run business, developing new formulas and expanding their product line into more than 20 countries across all categories of healthcare (from kidscare to depression to petcare).
Nowadays, Biocol takes a new direction. As a seed stage startup, Biocol is growing to become the leading DTC brand in the natural healthcare space, taking on an aggressive online growth strategy. Backed by strategic and extremely successful angel investors and funds, Biocol is on the mission to making Pfizer redundant in the ailment space and become a must-have product in our modern day lives.
Biocol labs was considered top most disruptives companies in the world by the likes of Forbes, Le Monde and Wallpaper.