Naturopathic Doctor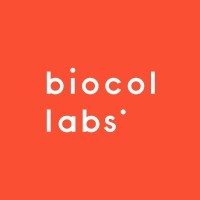 Biocol Labs
Lisbon, Portugal
Posted on Friday, August 25, 2023
Company Overview:
Biocol Labs is a natural pharmacy founded in 1977 with a mission to render chemicals redundant and offer alternative solutions to modern-day diseases through natural formulations. We are committed to providing high-quality, effective, and innovative products that promote holistic health and well-being.
Job Description:
We are currently seeking an experienced Naturopath to join our team at Biocol Labs. As a Naturopath, you will play a crucial role in our exclusive longevity program, providing one-on-one support and nutritional counseling to our US-based customers. The position will primarily be remote, but there may be times when your physical presence is required at our store location in Lisbon, Portugal.
Responsibilities:
Nutritional Counseling: Offer personalized nutritional counseling and guidance to customers, addressing a wide range of health issues and concerns. Focus on liver health and provide comprehensive advice on natural remedies and lifestyle modifications.
Longevity Program Support: Provide one-on-one coaching and support to customers enrolled in our exclusive longevity program. Assist them in implementing dietary changes, incorporating natural formulations, and adopting healthy lifestyle habits.
Customer Consultations: Conduct thorough consultations with customers to assess their health conditions, understand their goals, and develop tailored wellness plans. Utilize your expertise in naturopathy to provide evidence-based recommendations and educate customers about the benefits of natural remedies.
Product Knowledge: Stay updated with the latest research, trends, and developments in the field of naturopathy. Maintain an in-depth understanding of Biocol Labs' product range and its applications for various health concerns.
Store Presence: Be available for in-store consultations, when necessary, to provide direct customer support, answer queries, and offer recommendations. This includes being physically present at our Lisbon location based on the company's scheduling needs.
Documentation and Reporting: Maintain accurate and organized records of customer interactions, consultations, and treatment plans. Prepare reports as required by the company to track progress and measure the effectiveness of our longevity program.
Qualifications:
A minimum of 5–10 years of experience as a practicing Naturopath, preferably in a similar role.

Strong background and knowledge in nutrition, herbal medicine, and natural remedies.

Demonstrated expertise in liver health and its impact on overall well-being.

Excellent communication skills, with the ability to explain complex concepts in a clear and understandable manner.

Empathy and strong interpersonal skills to build trust and rapport with customers.

Commitment to staying up-to-date with advancements in the field of naturopathy and implementing evidence-based practices.

Availability to work remotely and be present at our Lisbon location as needed, with open scheduling availability.

Relevant certifications or degrees in Naturopathy, Herbal Medicine, or a related field is preferred.
Joining Biocol Labs offers an exciting opportunity to be part of a forward-thinking organization dedicated to promoting natural health solutions and contributing to the well-being of our customers. We provide a collaborative work environment that encourages professional growth and development.
If you are passionate about naturopathy, possess the required experience, and are eager to contribute to our mission, we would love to hear from you. Please submit your CV, along with a cover letter outlining your relevant experience and why you are interested in joining Biocol Labs.